When most people hear "design" they immediately think of something pretty. Design is much often associated with appearance, layout, and forms than with function, action, or profit.
The truth is, a pretty site alone wont increase your conversion rate or bring you more sales. However, a well-designed website, that integrates stylish elements to optimize a certain action (readability, sign ups, sales), brings a much better Return-On-Investment.
Below we'll talk about basic elements that are often not associated with design, but are part of every successful website design:
Start With The Call To Action
Clearly, there's a reason why you're investing a new website design. Here are some of the most basic reasons:
sell more stuff
generate more leads
get more people to subscribe to your blog
or simply increase how much time visitors spend your site
When you approach your designer, that is the more important piece of information he/she will need. With your call to action in mind, you'll build the site so that it's impossible to miss it.
Make Your Pitch Within 5 Seconds
If you landed on the site below, would you be able to tell exactly what action they expect you to take?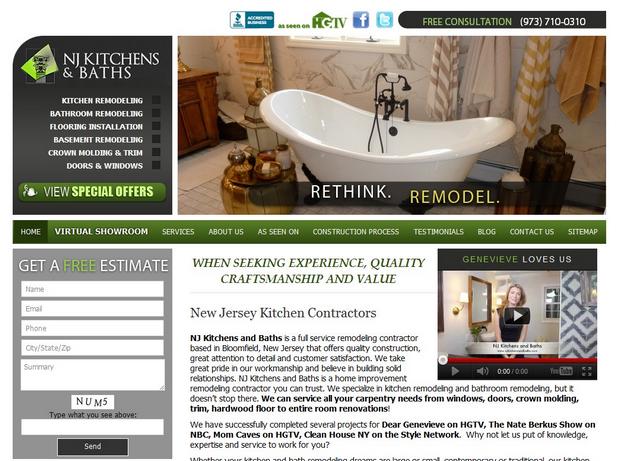 Show Why Should They Take Action?
There are several reasons why people do business with each other. As a business owner, you know what your unique selling points are, those that distinguish you from your competition. Some of those elements are:
Credibility – Awards, Seals, Better Business Bureau, and others help you build trust with your visitor
Reputation – Customer testimonials and endorsements let prospects know you've been around and made other customers happy
Product – Apple doesnt need to show logos or testimonials. It simply shows beautiful pictures of their products. If you have a product that is highly popular, or unique craftsmanship, make sure that is showcased prominently on the page
There are, of course, many others. And then there are combinations – including Media combinations.
Turn Everything Into A Video
Have a picture of your company working with a celebrity? And he/she wrote a nice letter? Turn that picture and quote into a quick video. Videos sell, even if people dont watch them.
An excellent service to use is MAGISTO. They'll let you load random clips from your flip camera, pictures, and they'll edit it all for you. And it's free!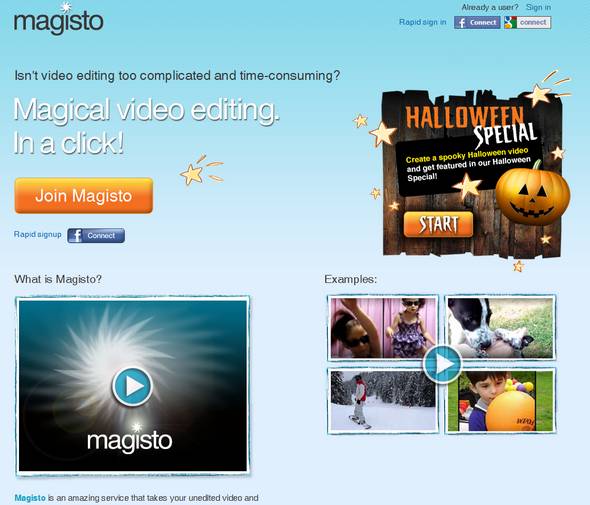 Solidify The Trust – Show Your Expertise
You've got the awards, your customers love you, and all industry-relevant entities have the highest ratings for your company. Now it's time to show them WHY.
It's true that a very small percentage of site visitors will read everything you write on your website. But this small percentage are the highly targeted customers that you fought so hard following the first 2 steps.
It's worth hiring an experienced copywriter, if you have the budget. You may want to give him/her an outline to expand upon, with the most important topics. Ultimately, the way you communicate on the page is how you're presenting your business to potential customers.
Keep It Updated!
Most webmasters, even those that are not search engine optimization consultants, will add a new slider to your homepage, or add a new blog post with the proper content. Take advantage of that and make meaningful updates to your site – new product, new awards, new hours, etc…
Most importantly – understanding your site is one of your most valuable assets turns the time you dedicate to it into an investment. It should not be the last thing on your mind, as it's the first thing a prospect will see about your company.
Do you believe your site converts well? What did you do to improve your conversions? Let us know in the comments.
EDIT FROM GOOGLE+
Web Virtuoso Michael Lee Johnson posted a quick, but very true rant that fits this post extremely well – consider it a parting thought:
Effective marketing is the process of delivering and communicating your message in such a way that its remembered and communicated for you across multiple mediums online and offline. – Everything you create should be conceptualized with the mindset of 'How will this spread from one person to another'… and if it hasn't been, it's seriously flawed.