Social Media Marketing
Take Advantage of Social Media & Build Your Network
The fast pace of connections and the viral propagation of messages make it the most powerful PR tool in history.
[message type="warning"]Social Networking now accounts for 30% of the total time spent online by the average Internet user. Is your business ready for it?[/message]
Network services such as Facebook and Twitter are the perfect place to connect with potential prospects, strengthen relationships with current customers, and post new business updates.
But most business owners fail to realize that Social Media takes consistent, interactive participation – and that takes precious time.
But we Give You Leverage!
Market & Convert offers solutions to minimize or completely eliminate your time spent with Social Media. From setting up a professional company blog, to managing Facebook and Twitter updates, our team of agents is ready to take your content VIRAL!
With one of our customized blog platforms attached to your current website, you now have a fully-functional HUB unifying all of your social media accounts.  And our professional staff will make sure the worldwide reach Social Media focuses on your local clients in Richmond and Norfolk.
As you can see from the pictures on this page, our clients receive huge exposure daily from social media services like Facebook and Youtube. The traffic they receive converts into hot leads daily.
In fact, one single message to one of their Facebook groups resulted in over 120 leads in less than 24 hours!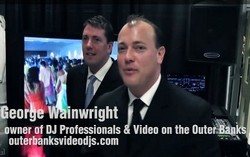 Social Media Marketing
Facebook, MySpace, YouTube, Twitter: These are all social media sites that have an installed user base that stretches into the millions, making them perfect for advertising.
But do you know how to reach them for your business?
Should you just start adding random friends?
Should you have a group, a fan page, or a regular profile?
What should you post in there?
What about running a blog?
Finding the answers to these questions and dozens more like them, as well as actually managing the accounts, and delivering fresh content on a regular basis, is time consuming and stressful for a small business owner. Having a professional manage your social media accounts is simple, profitable, and cost-effective.
How we help with Social Media:
We will create all the pertinent social media accounts for you
We will manage these accounts for you
We will deliver fresh content through them on a regular basis
We create events to generate interest
We will interact with your fans on your behalf
We create content for your blog that helps create fans, traffic, and sales.