Search Engine Marketing (SEM)
Who really pays attention to TV or Radio ads anymore?
What if instead of forcing your ad in front of customers they would ask you to see them?
Here's where most mass media ads drop the ball – they try to disrupt people's TV, Magazine, or even online experience instead of tailoring ads to compliment it.
[message type="success"]Adding value to your customers is the best strategy to build loyalty and increase customer retention. That's exactly what our SEM services do for your company.[/message]

Effective Pay Per Click Advertisement
Our Search Engine Marketing consists of smart placements that represent action keywords and not generic terms that trigger lots of "curious" clicks. And that is where our team excels – by taking the time to study your industry carefully and then crafting ads that address your customers needs.
Learn more about our Pay-Per-Click Management Services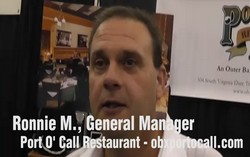 Does It Always Have To Be Google?
We combine the ever-expanding coverage of Google Adwords with a brand new – and extremely responsive – PPC platform: Facebook Ads.
Facebook has now over 300 million active users and a very powerful advertisement interface that allows even advertisers in remote locations such as the Outer Banks of North Carolina to reach their target market with precision.
Our Search Engine Marketing team has produced excellent results for clients with it, and we've now officially included Facebook into our marketing mix.
Fire your campaigns today!
We'll perform a complete market research to produce an efficient SEM strategy that suits your needs and budget.
With our services, you will have a powerhouse advertising campaign that reaches your clients more effectively and cheaply than a brute force mass marketing campaign.  Don't waste firepower on Los Angeles if your target clients are in Richmond or Norfolk.