Smart Search Engine Marketing That Converts
How much would you invest when advertising your business knowing that for every dollar you spent, you'd get $1.35 back? Keep on reading to learn how business owners just like you achieve Return-On-Investments of up to 430% with our SEM services.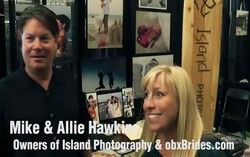 Search Engine Marketing Demystified
Thirty years ago, new clients would find your name in the phonebook or a newspaper. But in today's world everyone turns to the internet first. Are you sufficiently taking advantage of online marketing to capitalize on the overwhelming use of search engines?
You may very well rank #1 when you look for your own company's name, but will most people look for your name or for what you sell or do?
[message type="warning"]Ranking for your company name is only valuable to people who already know who you are [/message]
People are searching for what you do and where you are, not who you are. And the vast majority of people who search for a business online never make it past the first page of results.  If you're not on page one, you're losing money. Here is what we do to make sure you're on page one:
Search Engine Optimization – We make sure your company website has the keywords you NEED to rank on Google and be on top of the searches.
Pay-Per-Click Advertising – We make sure that when local clients search for your service, they find YOU!
Social Media – We use the power of social media sites to bring your company's name to the WORLD!
If you're tired of losing money because of ineffective web marketing, let us help you. We have an experienced staff of quality professionals who are ready to help you find the customers who haven't been able to find you.
[message type="success"]Take a look at our portfolio and see for yourself [/message]
[button text="Call Us At 1-800-593-5623″ align="right"]