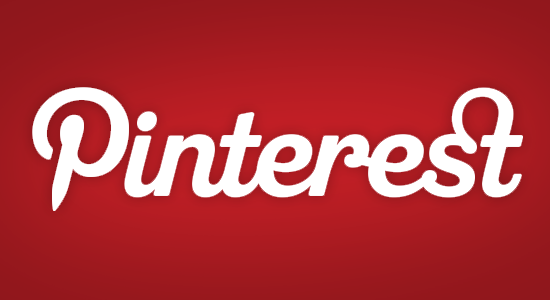 New social media platforms come and go every day, but every now and again, one becomes popular enough to stay. With a nearly 500% leap in popularity since last September, and a user base of over 11 million users, there seems to be a lot of interest in Pinterest. 
Sticking Around
Pinterest allows users to share and catalogue new interests people discover through web browsing by using a bookmarklet to "pin" it to one of their boards. You can link a Pinterest account to either a Twitter or Facebook account, and have your pinned items automatically be sent there as well.
While you can cross promote with Twitter by signing up with your business email, there isn't currently a way to connect to a business Facebook page, only your personal one. And of course, Google + is completely absent.  So it's not as efficient as it could be for a limited social media budget. However, with it's incredibly rapid growth, there's little doubt that Pinterest is going to become an important part of your social media marketing campaign.
Marketing on Pinterest
Where your fans go, so too should you. While the site does discourage blatant self-promotion, this doesn't mean you can't market through it. While doing online marketing and building a community on Pinterest is a little different, it won't take long to get your efforts to generate results. Also, every link on Pinterest is a follow link, so you can rack up some Google juice with just a few re-pins.
While getting on Pinterest still requires an invite, you can sign up for one on the site. However, if you know someone who is already a member, they can send you an invitation and that's certainly the quicker of the two methods.
Add a Pinterest follow button to your sites. Encourage customers to use it to help boost your online presence.
Pinterest is very visual based. While titles hold a lot of sway everywhere else, efficient use of Pinterest is going to rely on a great picture that visually grabs the reader or intrigues them enough to click on it.
As for building a community, Pinterest is all about the lifestyle. Building your Pinterest presence around the lifestyle of your user base is an ideal method of building a community, and you'll want to fill your boards with relevant content from communities similar to yours. This will let you keep users coming back for content on an even more regular basis than your own content production methods allow.
You can also make a pinboard for users to contribute their own content. Get some of your more vocal or loyal fans and encourage them to fill a board with things that relate to your product. It's a great way to generate fan interaction, and you could even make this opportunity a reward in a contest.
And of course, Pinterest works both ways. You can look at your follower's boards to see what they are interested in. It's like a little focus group right there for you to follow. And what a better way to find content other followers will enjoy than from a fellow fan?
Curating is the name of the game with Pinterest and if you become the lead source of curated info for a lifestyle built around your product, then that's only going to be a bonus for you. Though you'll have to commit some time initially in order to collect a large amount of material, it'll pay off in the end.
Many large business and organizations have already gotten on board with Pinterest and are using it with great effect. The National Post has clearly gotten the idea of curating, and you can find many boards all dedicated to the types of posts they produce. There's no reason you can't have just as strong a presence.